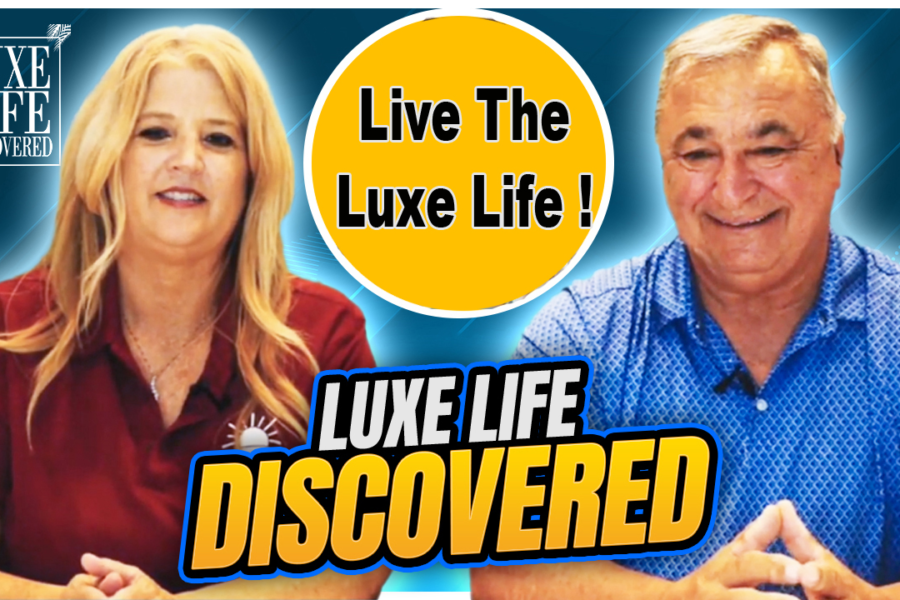 LUXE LIFE DISCOVERED PODCAST OVERVIEW
Steiner Event Group has been fortunate to work and network with some of the most amazing talent across the country. When SEG began working in the Emerald Gulf Coast area a couple of years ago, we realized 2 very important facts. Firstly, the Emerald Gulf Coast has some of the most amazingly talented and creative individuals that rival any talent anywhere in the US. Secondly, that is what makes the gulf coast so unique and special. Therefore, the Luxe Life Discovered Podcast was created to showcase the great talent, artists, etc, with whom we are fortunate to associate.
Luxe Life Discovered has evolved into so much more than just showcasing the Emerald Gulf Coast talent. With the addition of the 30A TV network and our own tv channel, we are able to showcase the amazing, diverse talent with whom we have connected locally, nationally, and internationally. Luxe Life Discovered is not all about wealth, prestige and power; it is about anyone, regardless of status, occupation, age, etc, who is living their best life, their passion – their luxe life. Be sure to follow www.luxelifediscovered.com for updates.
SPONSOR OPTIONS
TITLE SPONSOR – $2,500.00
Prime Sponsor 45-60 second recorded promo for the podcast recognizing title sponsor
Prime sponsorship headline featured on Podcast, YouTube and 30ATV
Client's logo placed on Luxe Life Discovered/30ATV Facebook & Instagram pages and posts
Client's website and social media links posted on pages/post noted above
Covers 2 months of podcasts (8 episodes) / Only 1 Title Sponsor per episode
VIP SPONSOR – $1,000.00
20-30 second recorded promo for the podcast recognizing VIP sponsor
Inclusion in all social media promo announcements/posts regarding podcast
Client's logo on Facebook & Instagram pages/posts for designated dates
Covers 1 month of podcasts (Podcast/YouTube/30ATV) (4 episodes)
SEGMENT SPONSOR – $300.00
Sponsor a segment of the podcast mentioned on air
Facebook tag in promotional post
Covers 1 episode (Podcast/YouTube/30ATV)
LODGING SPONSOR
3 nights lodging free at hotel the month of podcast recording
45 second promo for podcast recognizing lodging sponsor
Client's logo on Facebook and Instagram pages/posts for time frame covered
Covers 1 month of podcasts (Podcast/YouTube/30ATV) (4 episodes)
***Custom sponsor options available upon request